Chicke Fitzgerald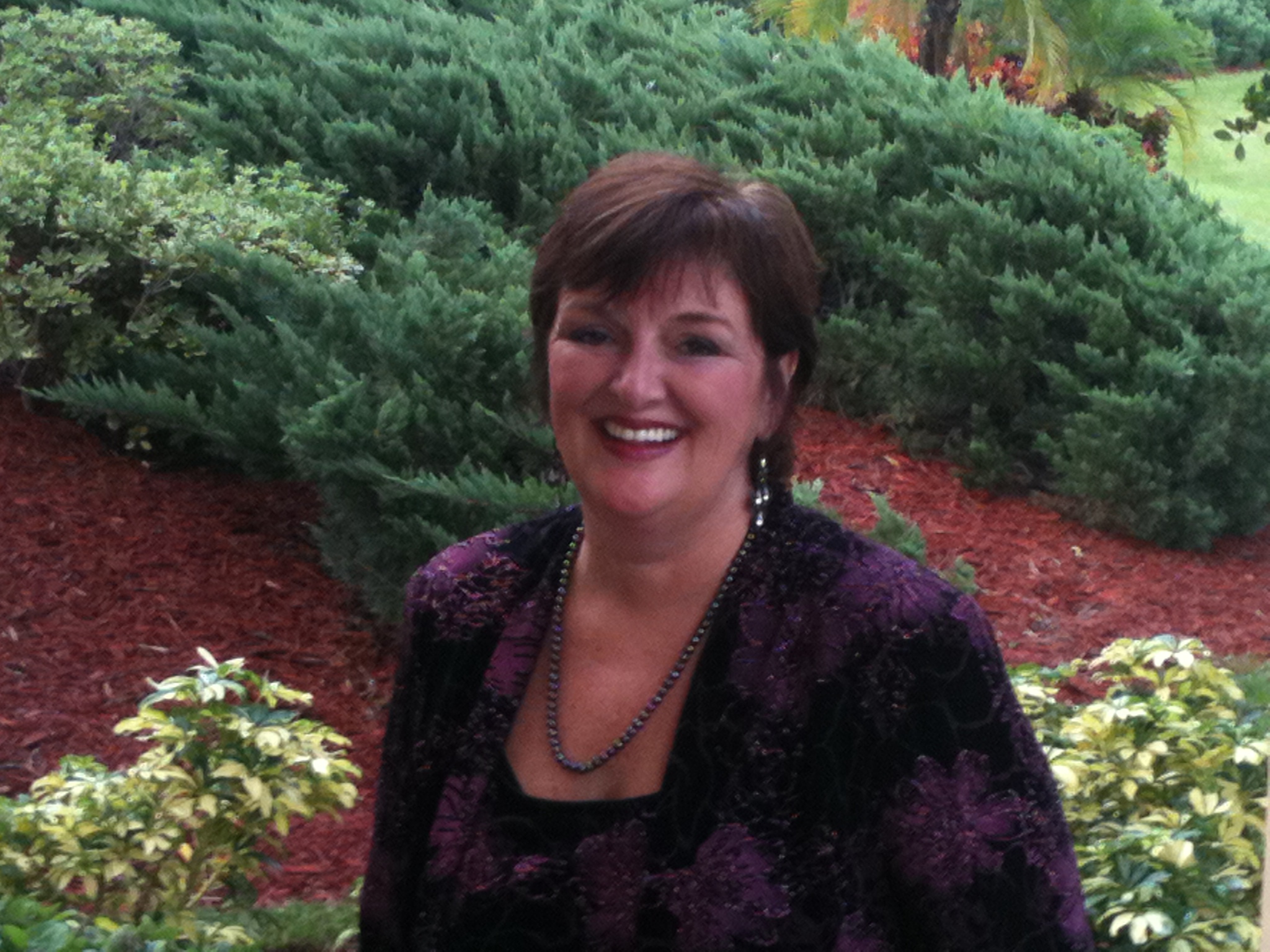 Chicke Fitzgerald is the author of the Philanthropegie "Integrated Giving" blog. She is a strategist and a world authority on multi-channel distribution. She has nearly thirty years experience in the marketing and electronic distribution fields, with a focus on the travel industry. She is an innovator in social media and travel technology, an author, keynote speaker and entrepreneur. Chicke is the founder/CEO of Rock the World Enterprises, a technology company dedicated to social change, giving back to nonprofits through the co-branding of its unique travel sites, TravelingtoGive.com, HotelsbyHospitals.com and HotelsbyEvents.com. Rock the World is also pioneering new travel search and booking technologies which will launc in the fall of 2012. She is also the founder of Solutionz Holdings, a global constancy based in Tampa, founded in 1996 to serve the travel and technology industries. Her clients include American Express, Carlson Companies, Panasonic, Intel, AAA, AARP and the investment community, through her participation in the Experts Council with Gerson Lehman Group. Chicke and her husband Michael presently reside in Tampa, Florida with their son and daughter. They serve at Real Life Church in Tampa and the Tampa Bay Tres Dias community. Chicke also serves in Lifework Leadership and donates her time to the board of Real Estate Lives.
See all posts from Chicke
Ric Leutwyler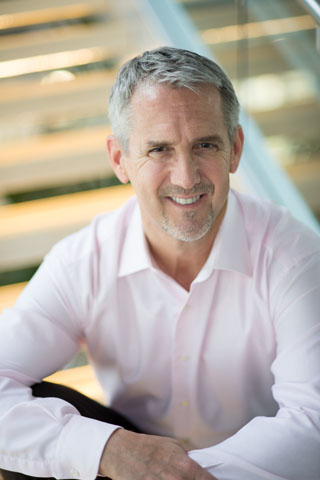 I come to Philanthropegie with much more passion than expertise in the world of philanthropy. Like so many others, I feel the calling to give back, to make a difference. And, like so many others, I have struggled to find the right, best way to do so. Perhaps because there is no one, right, best way. With (literally) billions of people in need and more than a million organizations focusing their resources on making a difference – the opportunities to give back are almost endless. Philanthropegie has set me on a journey of discovery about great nonprofit organizations and the many valuable resources that exist to help us all increase our reach and impact in the world. I look forward to sharing what I learn along the way. Ric Leutwyler is the founder and president of Philanthropegie. He currently serves on the board of directors for Orchard: Africa – a nonprofit organization restoring hope to the vulnerable by creating sustainable change in rural African villages. Ric has also enjoyed being a Big Brother, a small group leader in youth ministry and a board member with UMOM's New Day Center – breaking the cycle of homelessness for families in Phoenix, AZ.
See all posts from Ric
Ariel Herr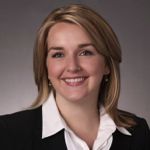 One of the first projects I handled on my own when I was cutting my teeth in public relations was to coordinate the United Way Volunteer Fair at The Austin American-Statesman while interning one summer with the newspaper. It gave me my first glimpse into how non-profits, media, businesses and individuals could come together to accomplish their mutual goals of improving their community. Once I finished my degree at Brigham Young University, a school that rests on the motto, "Enter to learn, go forth to serve," I started my now decade-long career at a public relations agency in Dallas. My supervisor and mentor, Beth Wilbins, was the editor of Philanthropy In Texas at the time. Through her education and introductions, I was able to contribute a handful of articles to the magazine on featured Texas philanthropists, each of whom I was able to speak with one-on-one about their lives of service. My favorite was Nancy Hamon, one of Dallas' foremost philanthropists who passed away in July 2011. When I met her in person, she put a hand to my face and caressed my cheek affectionately, a sentiment I still treasure. When I asked her what she wanted her legacy to be, the millionaire cheekily replied, "I want my last check to bounce." I've already had checks bounce (I was a college student once), but I hope I can bring another kind of wealth to the pages of Philanthropegie, imparting my perspective of how non-profits can garner attention, volunteers, donations etc., and drawing on my own experiences, ideas, and the stories that surround us.
See all posts from Ariel
Heather Mansfield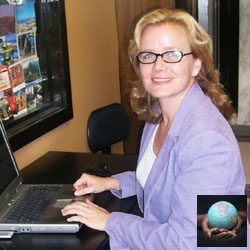 Heather Mansfield is the owner of DIOSA Communications, principal blogger at Nonprofit Tech 2.0, and author of Social Media for Social Good: A How-To Guide for Nonprofits. She also created and maintains the "Nonprofit Organizations" profiles on Twitter, Facebook, Google+, Pinterest, YouTube, Flickr, LinkedIn, Foursquare, and Myspace which cumulatively have more than 600,000 friends, followers, and fans. A pioneer in utilizing social media for the nonprofit sector, Heather has fifteen years of experience utilizing the Internet for fundraising, community building, and advocacy. To date, she's presented more than 100 social media and mobile technology trainings throughout the United States, Canada, and Asia as well as over 500 webinars to audiences worldwide. In 2004, after years of living on small nonprofit salaries in expensive big cities, Heather returned to her hometown of Springfield, MO and began working remotely as the Nonprofit Community Manager for Change.org. Shortly thereafter she launched DIOSA Communications and delved into the online metropolis of MySpace (myspace.com/nonprofitorganizations) in 2006. Since then, she has become one of the leading experts on how nonprofit organizations can also use Twitter (@nonprofitorgs), Facebook (facebook.com/nonprofitorgs), YouTube (youtube.com/nonprofitorgs), LinkedIn, Flickr (flickr.com/nonprofitorgs), Foursquare (foursquare.com/nonprofitorgs), WordPress (nonprofitorgs.wordpress.com), and mobile technology to advance their online communications and development strategies. In 2009, she was added to Twitter's much-coveted "Suggested User List" and named a "Fundraising Star of the Year" by Fundraising Success Magazine. Additionally, Heather was named one of the "12 People You Need to Know in 2011" by her hometown Springfield Business Journal.
See all posts from Heather
Jessica Crouse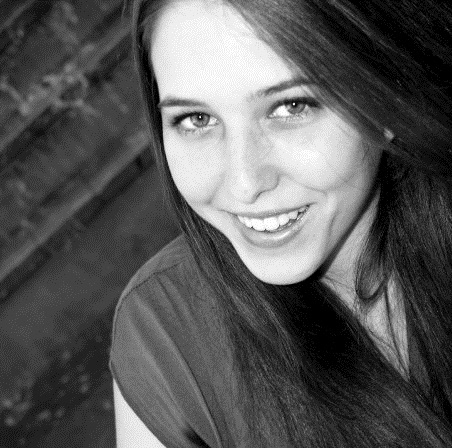 Jessica is a current graduate student studying Public Administration at Arizona State University. She chose the MPA program to build a better understanding of how to increase program efficiency, manage resources, and develop an ability to connect target audiences with selected initiatives. In addition to graduate coursework, Jessica is also employed within ASU's Department of University Housing, and works with first-year students in the Arcadia Residential College community for design and the arts. Through this internship, Jessica hopes to expand personal knowledge of the workings of the non-profit sector and gain more social media and networking experience.
See all posts from Jessica
Lauren Wagner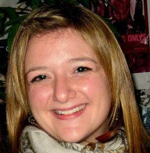 Philanthropy has been as much a passion as a way of life for me for as long as I can remember. In some way or another, I've been involved in the nonprofit sector for my entire adult life. I grew up in Amish country in western Pennsylvania and set off on my philanthropic journey as I started college at Penn State University's Behrend campus in Erie, PA. While studying psychology at Penn State, I worked as a research assistant for the Center for Organizational Research and Evaluation (CORE) – a nonprofit associated with the university. I also sat on the school's THON committee. THON, short for 24 Hour Dance Marathon, is the largest student-run philanthropy in the United States. Each year Penn State students raise millions of dollars for the Four Diamonds Fund, an organization that helps to provide support for pediatric cancer patients, through Penn State's THON. After graduating from Penn State, I felt the urge to go explore a new place, rich with culture and diversity, which led me to my current home of San Francisco. I held positions at nonprofit organizations doing development work when I first landed here in the Bay Area, but, as life tends to do, things changed I wound up working for a few years in the corporate world. I knew almost instantly that working a job that was just a job, and didn't fuel my passions, wasn't something that I wanted. What I really wanted was to move back into a position that would fill both my heart and my bank account. So, I did what any nonprofit-savvy job hunter would do, I started volunteering more! Through my volunteer work I ended up landing what has become my dream job at VolunteerMatch. Through my work at VolunteerMatch I have discovered the breadth of what "nonprofit" can really mean and the interconnectedness of nonprofits, corporations and volunteers. I will be bringing my knowledge of this trifecta to readers through the lens of Corporate Social Responsibility and the role that corporations play in helping to build nonprofit capacity and truly affecting change. Lauren Wagner is the Business Development Manager of VolunteerMatch. In this position she works to increase awareness of and visibility for VolunteerMatch Solutions – the corporate community engagement arm of VolunteerMatch. Lauren has also served as the Board President of Atmos Theatre – a nonprofit performing arts foundation – and is a founding member of the Women's Service Club of San Francisco. Focus & Subject Matter: Corporate Social Responsibility (CSR), Corporate Community Involvement
See all posts from Lauren
Ellis Carter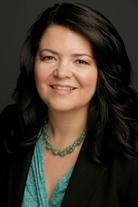 Ellis McGehee Carter exclusively represents, nonprofit, tax-exempt and mission-based businesses with respect to corporate, tax and regulatory matters as well as donors with respect to major gifts. Ellis spent 13 years practicing with large firms, forming Caritas Law Group (formerly Carter Law Group) in 2010. Ellis has particular experience working with private foundations, hospitals and healthcare institutions, charter and private schools, museums and arts organizations. Education LL.M. in Taxation, University of Washington School of Law, 1998 J.D., cum laude, Seattle University School of Law, 1996 Certificate in Chinese Law, East Shanghai University of Politics and Law, 1994 B.A., cum laude, Northeastern University, 1993
See all posts from Ellis
Vanessa Holwell

See all posts from Vanessa