How Nonprofits Can Increase Reach and Engagement Using Facebook Notes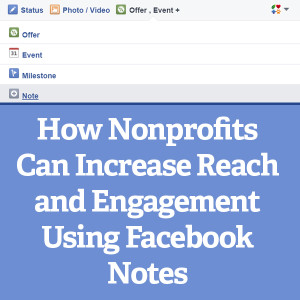 Facebook Notes is a native app that was popular when Facebook Pages first launched in 2007, but as Status Updates and the News Feed took precedence, the Facebook Notes app quickly lost prominence. Most nonprofits have likely removed the Notes app in the years since, but you may be surprised to find it – and many other apps that you quit using years ago – still "Added" to your page.
In September 2015 as Medium began to increase in popularity, Facebook resurrected the Notes app with a new design and still today Notes seem to get more exposure in the News Feed (though for how long, nobody knows). If you are like most nonprofits on Facebook and have experienced dramatic loss in reach and engagement over the last year, then experimenting with publishing Notes on Facebook to increase reach and engagement as an alternative to spending on adverting is worth a shot. On the Nonprofit Tech for Good Facebook Page Notes are currently receiving 3X the reach and engagement as photos and links. That said, here's how to get started with Facebook Notes.
1. Go to Settings > Apps > Add Notes App (if it is not already added).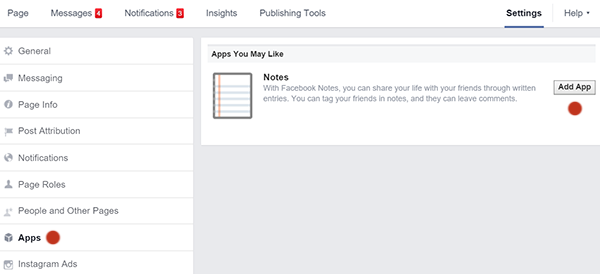 2. Go to Timeline > Offer, Event+ > Note.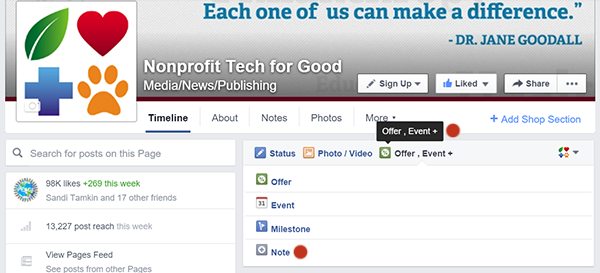 3. Upload a cover photo (1200 X 445) and write a title.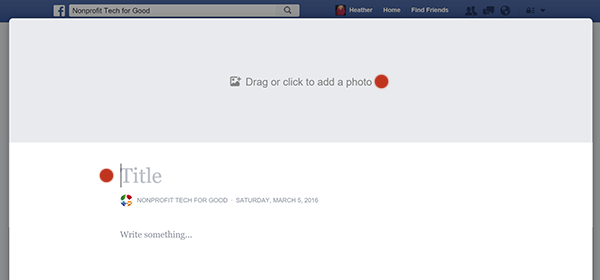 4. Upload your nonprofit's logo, add content, insert links, and format content.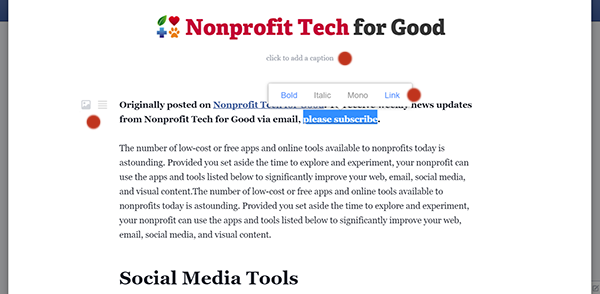 5. Save or Publish.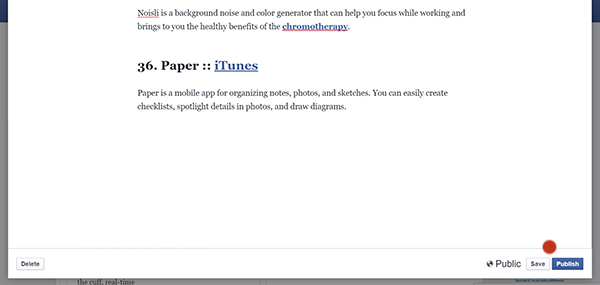 6. Once published, review.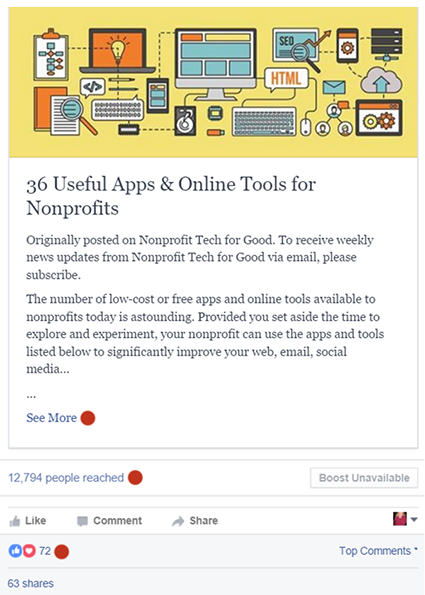 7. Edit, if necessary.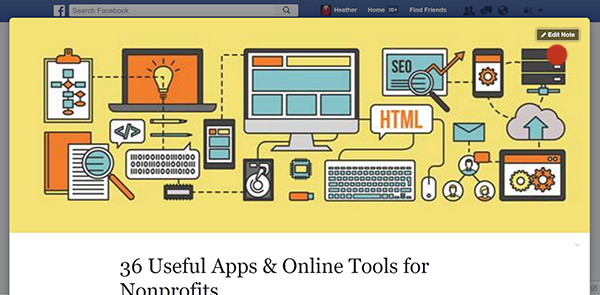 8. Monitor Insights for Notes to see how they compare to other posts.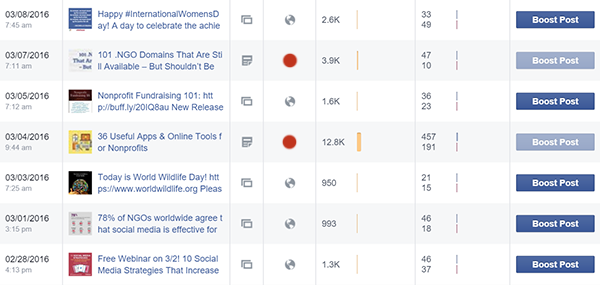 9. Go to Timelime > Manage Tabs > Drag and Drop > Save > Review.